LADICIM revalidates its accreditations in the fields of rail superstructure and metallic materials
The Laboratory of the Materials Science and Engineering Division of the University of Cantabria has passed the audits of the National Accreditation Entity (ENAC) for 25 years.
Since 1998, LADICIM has not only revalidated its accreditations year after year, but has added new distinctions that have made it a world reference in two specific fields: railway superstructure and metallic materials.
The scope of the railway superstructure is one of the most demanding in the world due to its safety requirements, and there are few laboratories that have specific accreditations. LADICIM has them for fastening systems, sleepers and rail welds; and since last year, sleepers according to American regulations, which makes the Cantabrian center the only one in the world endorsed with this accreditation. This exclusive guarantee, which is beginning to be demanded by Asian construction companies, is a line of business that raises enormous expectations.
The other sector in which the Laboratory of the University of Cantabria shines for its accreditations is that of metallic materials. Those that stand out are those that allow testing with manhole covers (LADICIM is the only one that has the AENOR N mark accreditation) and with the steel used to make reinforced or prestressed concrete. In Spain, only the Center for Studies and Experimentation of Public Works (CEDEX) and LADICIM have approval to test with steel for prestressed concrete. These exclusive accreditations allow the laboratory's researchers to have a wide range of international clients, which represent 70 % of the tests on metallic materials carried out by LADICIM.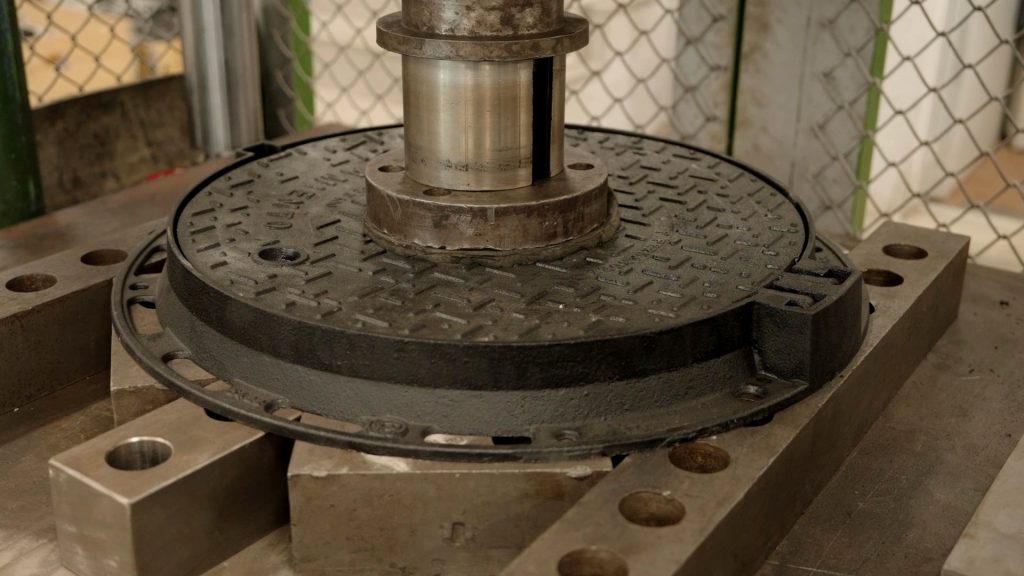 Most public bodies, both Spanish and European, require accreditation from laboratories, especially if the test focuses on high responsibility products such as railway fastenings, sleepers or rail welds. And the same thing happens with companies, which largely prefer to work with centers whose research techniques and models are supported by accreditations.
LADICIM is accredited to carry out more than 60 types of tests in the fields of railway superstructures and metallic materials. Among them, those that test the breaking load of a component, its resistance to fatigue, creep, impact, heat, its ability to absorb water, resist corrosion…
Passing evaluations to achieve or maintain accreditation is a demanding process that goes beyond the daily activity of the laboratory. However, it pays off. Today, LADICIM is the reference laboratory for undergrounds from Madrid, Barcelona, Valencia, Mexico City or Lima, among others, in addition to having the trust of ADIF and construction companies like Acciona and Dragados. The Laboratory also develops tests for the administrations of other countries, such as Türkiye or Tanzania. Alone in 2022, it produced 600 technical reports, a record figure that is on track to be surpassed in 2023.
Speed and versatility, the competitive advantages of LADICIM
In addition to accreditations, LADICIM has become a world reference in its specialties due to two competitive advantages. The first, its ability to address projects with tight execution deadlines, an especially notable advantage compared to larger research centers that have long waiting lists to carry out trials.
LADICIM also stands out for its versatility, the result of its multidisciplinary team and to be part of a University that creates and supplies knowledge. Thanks to this innovative and dynamic ecosystem, its engineers can suggest differential solutions and apply their own perspectives, enriched by other scientific fields that are addressed at the University of Cantabria.
The result of all this is a versatile and innovative service that exceeds the expectations of new clients and represents a very recognizable added value for those who have already worked with the Cantabrian laboratory.